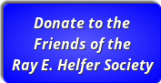 Helfer on Twitter

We're on Twitter! Social media is now the #1 activity on the internet and has emerged as a primary force in marketing, communication of information, education and engagement of families and advocacy efforts. Visit https://twitter.com/HelferSociety to share your ideas.
New Human Trafficking Resources Available to Members
The Society's Human Trafficking Committee has created a web page designed to share information on this important issue. It's located in the Member Center. Please visit Human Trafficking (login required) to review this resource.
Helfer Update

The April 2015 issue of The Helfer Update is available in the Member Center. It was distributed by e-mail to the membership April 14.
Society members can login with your username and password. You will then be taken to the Member Center landing page. The Center includes:
The Helfer Update is a quarterly newsletter with about Society members (promotions, new initiatives, awards - both local and industry, etc.). Submit your news here. Member login is required.

---
Learn More About Ray E. Helfer
---
Find Out What Membership Has to Offer
---
Discover Our Committee Network
---
Review Our Fellowship Listings
---
Check Out the Employment Section
---
---